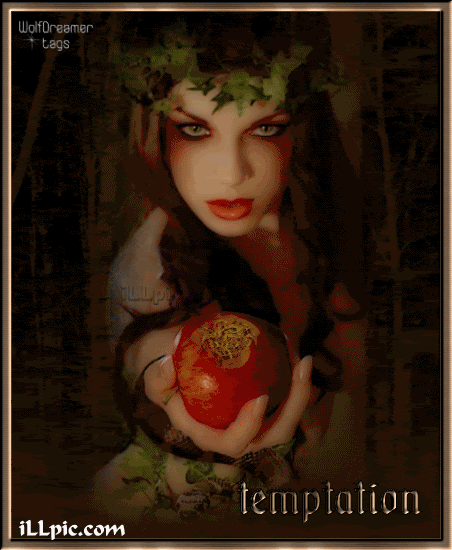 DROPPING THE LORD'S BUSINESS TO DO THE BIDDING OF THE DEVIL. AND THEY WONDER WHY THE DISASTERS KEEP HITTING THEM. THEY WANT TO DENY IT, AND THEREFORE DENY THE POWER OF THE LORD THEY CLAIM TO WORSHIP....OH, WHAT A TANGLED WEB WE WEAVE, WHEN FIRST WE PRACTICE TO DECEIVE....
Oklahoma Participants In Nehemiah
Those listed on the Okahoma project meeting as churches and pastors of the Oklahoma City Nehemiah Project are listed below. Members of congregations are urged to file formal complaints with the IRS if voters guides, partisan literature or pulpit endorsements are forthcoming in this year's election.....



Lakeside Church of God, Pastor Kenneth Adams




First Church of God, Pastor Randy Montgomery




The New Harvest Church, Pastor Randy Barnett




Metro Church of Norman, Pastor Bill Sanchez




Cornerstone Church, Pastor David Brooks




Britton Baptist Church, Pastor Robert Copeland




Victory Christian Center, Pastor Mark Crow




Pleasant Hill Baptist Church, Pastor Wayne Cullins




First Baptist Church of Edmond, Pastor Alan Day




Shields Blvd. Church of the Nazarene, Pastor R.H. Dressler




Cathedral of Praise, Pastor Ron Dryden




Michigan Ave. Baptist Church, Pastor Robert E. Dye




Alliance Bible Church, Pastor Alan Eggleton




BC Clark Mem United Methodist Church, Pastor Dan Frisby




Amity Baptist Church, Pastor Greg Blackman




First Baptist Church of Gore, Pastor Tony Folger




First Baptist Church of Newcastle, Pastor Bill Gentry




First United Methodist Church, Nick Harris




Grace Assembly of God, Pastor Joe E. Hancock




Northwest Baptist Church, Dr. Anthony L. Jordon




Village Baptist Church, Pastor Ted Kersh




Antioch Baptist Church, Pastor Lester M. Cezar




Beverly Hills Baptist Church, Pastor Britt Lesley




Cathedral of the Hills, pastor Ron McCaslin




Assembly of God Church, Pastor Mark Lemarr




Calvary Chapel of OKC, Pastor Kenneth Merrihew




Lambuth United Methodist Church, Pastor T.A. Miller




Portland Avenue Baptist Church, Pastor Walter Mullican




Capital Baptist Association, Dr. Ernie Perkins




Calvary Church of the Nazarene, Pastor Larry Pruitt




Community Bible Church, Pastor Chris Real




Capitol Hill Assmebly of God, Pastor Earl Taylor




Jefferson Heights Baptist Church, Pastor Lester W. Vogler




Cherokee Hills Christian Church, Pastor Roger Woodrome




Cathedral of Praise, Pastor Robert Custer II

Rutherford Institute, Steven Lewis




Westmoore Community Covenant Church, Pastor Paul Cunningham




Oklahoma Christian Coalition, Exec. Dir, Kenneth Wood




First Assembly of God, Pastor Charles Shugart




Cornerstone Church, Pastor Skip Redd




Archdiocese of Oklahoam City, Rev. Jenaro De La Cruz




Christian Heritage Academy, Headmaster Ralph Bullard




Freedom Fellowhip, Pastor Scott Salter




Baptist Temple, Pastor Sam Broughton




Libery Church, Pastor Mark Allen




First Southern Baptist Church, Pastor Tome Elliff




Asbury United Methodist Church, Pastor Gale N. Izard




Bethany First Church of the Nazarene, Dr. Melvin McCullough




Assemblies of God, State Missions Director, Rev. Lindell Warren




First Baptist Church of Bethany, Pastor Jack Bettis




Bethel Church, Pastor Dick Temple




First Baptist Church of Chickasha, Pastor GL Rogers




Alameda Church of Christ, Pastor Gary Jones




Free Methodist Church of Edmond, Pastor Ron Frederick




First Baptist Church of Mustang, Pastor Bill Langley

This list is part of a much larger article that appeared in the Oklahoma Observer on October 25. For information on subscribing to the Observer, call (405)525-5582
Nehemiah Corporation of America
Nehemiah Community Reinvestment Fund™, Inc. A community development financial institution.
Sacramento Valley Fund LLC Invests in the development of high quality, urban scale, mixed use and mixed-income housing, commercial, and industrial projects.
Nehemiah Community Foundation™, Inc.Provides support to other faith-based and community-based organizations.
Nehemiah Urban Ministry InitiativesDevelops, sponsors and promotes urban Christian ministries.
Nehemiah Progressive Housing Development CorporationDeveloped affordable housing for families and seniors through state and federal tax credit programs.
The Nehemiah Program® The nation's largest privately funded down payment assistance program
Pre-Homeownership Education Free online course will help prepare buyers for the journey toward homeownership.Course is available in
English
and
Spanish
.
( I am guessing these are just a drop in the bucket of churches that receive gov. monies for helping foreigners and those THEY DEEM WORTHY into getting land and houses that rightfully should go to legal CITIZENS! NoN-PROFIT organizations MY FOOT! The road to hell is paved with good intentions....)
Okla. crane fall kills man watching construction
Grace Assembly of God Pastor Joe Hancock said the couple were longtime church members.
(WONDER WHO THEY WILL POINT THE FINGER OF BLAME AT BESIDES THEMSELVES AND GOD?)
GUIDE TO THE SCRIPTURES Lying
See also
Deceit, Deceive, Deception
;
Evil Speaking
;
Honest, Honesty

Any communication of falsehood or untruth for the purpose of deception.

The Children of the Devil
42Jesus said to them, "If God were your Father, you would love me, for I came from God and now am here. I have not come on my own; but he sent me. 43Why is my language not clear to you? Because you are unable to hear what I say. 44You belong to your father, the devil, and you want to carry out your father's desire. He was a murderer from the beginning, not holding to the truth, for there is no truth in him. When he lies, he speaks his native language, for he is a liar and the father of lies. 45Yet because I tell the truth, you do not believe me! 46Can any of you prove me guilty of sin? If I am telling the truth, why don't you believe me? 47He who belongs to God hears what God says. The reason you do not hear is that you do not belong to God."
Romans 3:4God forbid: yea, let God be true, but every man a liar; as it is written, That thou mightest be justified in thy sayings, and mightest overcome when thou art judged.
1 John 2:4He that saith, I know him, and keepeth not his commandments, is a liar, and the truth is not in him.
John 8:44Ye are of your father the devil, and the lusts of your father ye will do. He was a murderer from the beginning, and abode not in the truth, because there is no truth in him. When he speaketh a lie, he speaketh of his own: for he is a liar, and the father of it.
1 John 4:20If a man say, I love God, and hateth his brother, he is a liar: for he that loveth not his brother whom he hath seen, how can he love God whom he hath not seen?

Mark 12:14And when they were come, they say unto him, Master, we know that thou art true, and carest for no man: for thou regardest not the person of men, but teachest the way of God in truth: Is it lawful to give tribute to Caesar, or not?
Isaiah 10:20And it shall come to pass in that day, that the remnant of Israel, and such as are escaped of the house of Jacob, shall no more again stay upon him that smote them; but shall stay upon the LORD, the Holy One of Israel, in truth.

Ephesians 5:6Let no man deceive you with vain words: for because of these things cometh the wrath of God upon the children of disobedience
Romans 16:18For they that are such serve not our Lord Jesus Christ, but their own belly; and by good words and fair speeches deceive the hearts of the simple.
Ephesians 4:14That we henceforth be no more children, tossed to and fro, and carried about with every wind of doctrine, by the sleight of men, and cunning craftiness, whereby they lie in wait to deceive;
Proverbs 24:28Be not a witness against thy neighbour without cause; and deceive not with thy lips.
Jeremiah 9:5And they will deceive every one his neighbour, and will not speak the truth: they have taught their tongue to speak lies, and weary themselves to commit iniquity.
Jeremiah 37:9Thus saith the LORD; Deceive not yourselves, saying, The Chaldeans shall surely depart from us: for they shall not depart.
Jeremiah 9:19
For a voice of wailing is heard out of Zion, How are we spoiled! we are greatly confounded, because we have forsaken the land, because our dwellings have cast us out.
1 Kings 9
4And if thou wilt walk before me, as David thy father walked, in integrity of heart, and in uprightness, to do according to all that I have commanded thee, and wilt keep my statutes and my judgments:
5Then I will establish the throne of thy kingdom upon Israel for ever, as I promised to David thy father, saying, There shall not fail thee a man upon the throne of Israel.
6But if ye shall at all turn from following me, ye or your children, and will not keep my commandments and my statutes which I have set before you, but go and serve other gods, and worship them:
7Then will I cut off Israel out of the land which I have given them; and this house, which I have hallowed for my name, will I cast out of my sight; and Israel shall be a proverb and a byword among all people:
8And at this house, which is high, every one that passeth by it shall be astonished, and shall hiss; and they shall say, Why hath the LORD done thus unto this land, and to this house?
9And they shall answer, Because they forsook the LORD their God, who brought forth their fathers out of the land of Egypt, and have taken hold upon other gods, and have worshipped them, and served them: therefore hath the LORD brought upon them all this evil.

(What happens to people who fail to obey GOD and worship false idols-such as Mammon, ect;)